Should I repair or replace my windshield?
Every chip is unique and some are too large to safely fill. If we feel that a chip or crack may compromise the safety of your vehicle, or your view of the road, we will suggest a windshield replacement.
As a rough guide, if your chip can be covered by a quarter we can repair it, however, if the impact is severe it may need to be replaced. Also, if it's located along the edge of your windshield, or if it covers something like a camera or rain sensor, it may need to be replaced.
Why is an intact windshield so important?
Very basically, the windshield protects vehicle occupants from road hazards and serves as a safety barrier in the case of a vehicle collision; passengers are less likely to be ejected from the vehicle and the windshield maintains the roof integrity and keeps it from collapsing.
Windshields are two pieces of glass laminated together with a Polyvinyl butyral (or PVB) lamination between them. When windshields are impacted and break, the PVB in the middle is designed to help hold the broken glass together, as well as keeping the striking object from penetrating through and potentially injuring you inside the vehicle.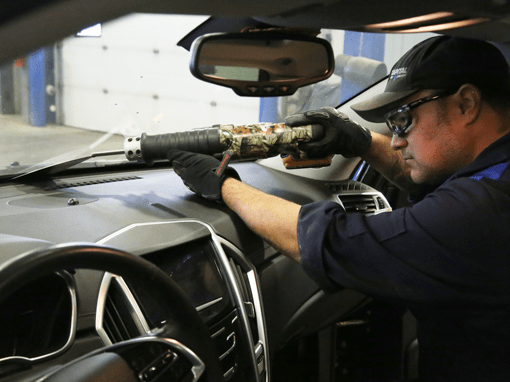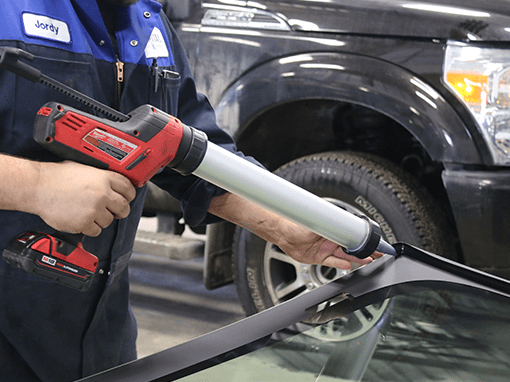 How much does it cost?
Many factors influence the cost of a windshield replacement. One factor is complexity. Features like an acoustic interlayer, humidity/rain sensors, logos and advanced driver assistance systems can all contribute to cost. Other factors can include choosing between OEM and aftermarket glass options, and whether or not you have insurance glass coverage. Contact us for a 100% free estimate.
How much time does it take?
A windshield replacement generally takes three or four hours. We carry a large selection of windshield inventory to lessen the probability of having to special order the glass. If an order must be placed, we typically only require 1-2 business days to receive the glass.
Is my vehicle safe to drive after a replacement?
Your vehicle is safe to drive away when we return your keys. It is required that you avoid car washes for two days. Additional instructions may apply.
What's the windshield replacement process?
Perform a visual pre-inspection of your vehicle
Protect the related surfaces of your vehicle with a cover
Remove trim & cowls to allow for specialized removal of the windshield
Trim urethane and prep surfaces of the windshield & vehicle for install
Use advanced primers and adhesives to carry out the installation
Install windshield, mouldings, rear view mirror, wiper arms, etc.
Inspect the finished product and test windshield related functions
The windshield must set for at least one hour following installation
Does Capital Auto Glass only replace windshields?
Nope! We can replace any automotive glass including moon roofs, liftgate glass, door glass and even side mirrors!
Still have questions?

Click here

to visit our FAQ.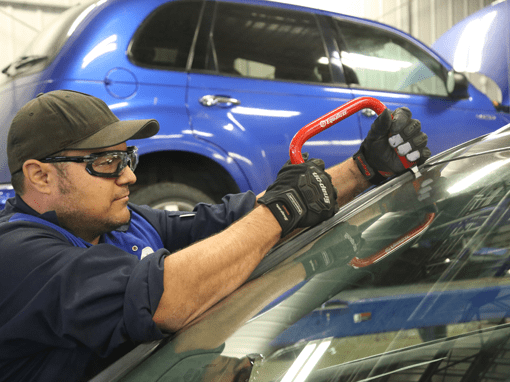 Book your windshield replacement here!