Your SGI Auto Glass Repair Specialists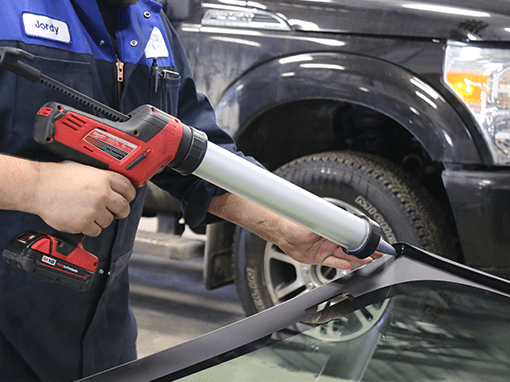 Welcome to Capital Auto Glass, a leading service centre specializing in windshield chip repairs and replacements. We offer the most comprehensive windshield repairs and replacements that are top quality and fairly priced.
Our precise glass repairs often take less than 30 minutes to complete. Quality repairs restore the structural integrity of a windshield and help to prevent damage from spreading.
SGI Accredited
Capital Auto Glass is an affordable SGI accredited solution. Our Regina windshield repair centre offers great value and investment to help prevent further damage or receive a replacement at an exceptional price.
If you have comprehensive coverage and choose to have your existing windshield repaired rather than replaced, SGI will likely waive your deductible! This means no additional cost for you. Our professional windshield repair specialists will do the job right the first time to help you get back on the road faster.
No hassle. Great people. Great price. Why go anywhere else in Regina?
For your convenience, we have a drop off service which includes complimentary shuttle to and from your home or work. Drop your vehicle off in the morning and we'll get you where you need to be and pick you up when you're ready to get your ride.
Our auto glass repairs and replacements are performed by factory-trained technicians who are experts in their craft and our estimates are 100% free.
We've served Regina with auto glass service for years! Now, in our new state of the art facility, we're even better!
We only choose the highest quality OEM parts to ensure your replacement returns your vehicle as close to factory finish as possible.
No worries/No hassle
Trained Auto Glass Technicians
Free Shuttle
Comfortable Waiting Area
Ultra Competitive Pricing
Fully SGI Accredited
Book Appointment Online!
Booking your appointment online is the easiest way to get your vehicle fixed and back on the road!